ORDER
Running North:
A Yukon Adventure


ORDER
Yukon Alone: The
World's Greatest
Adventure Race


ORDER
Puppies, Dogs,
and Blue Northers:
Reflections on Being
Raised by a Pack
of Sled Dogs


ORDER
The Siberian Husky


ENJOY
The Racing
Siberian Husky
newsletter and
Iditarod Siberians


ORDER
Iditarod Dreams
or shop the
BookShelf


ORDER
Iditarod
Fact Book


VIEW
Mail Run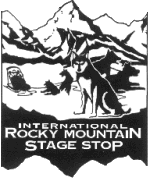 RACE
International Stage
Stop - Wyoming


EXPLORE
Guide to Iditarod
Buy @
DogShops:

Dog books & posters
Dog health care
Dog toys & treats
& much more!


Click Here!



JOIN
Sleddog-L
OR
Sibernet-L
E-mail Lists


ORDER
New Owners Guide
to Siberian Huskies


ORDER
The Last Great
Race: Iditarod

Sled Dog Racing -- Add a Site [ Top ]

Add a Dog Web Site - to WorkingDogWeb's Add a Dog Link

Add a Dog Web Site - to Open Directory [add URL]
Add a Sled Dog_Site - to Open Directory [add URL]
Add a Sled Dog Racing Site - to Open Directory [add URL]
Check Dog Web Sites - at Open Directory

Race Calendars [ Top ]

Alaska Dog Mushers Race Season - Fairbanks, Alaska
Alaskan Sled Dog Racing Association Schedule - Anchorage, Alaska
Aurora Dog Mushers Race Schedule - Wasilla, Alaska

Links to races worldwide & race info & results - from Sled Dog Central
Worldwide Sled Dog Races &, Results & Resources - from the
British Mushers Association
Sprint Racing [ Top ]

Anchorage Fur Rendezvous - official site
Apostle Island Sled Dog Race
British Sled Dog Racing Events - from ABSA
Festival of Hearts - sprint & mid-distance in Wyoming
Nome Kennel Club Races - original sled dog racing club
Nordic Open - Sweden
North American Open Sprint Dog Races - in Fairbanks, Alaska,
North Star Sled Dog Club Races - in US Midwest
Paul Bunyan Sled Dog Races - in Minnesota
Pennsylvania Sled Dog Club
Pinedale Classic - in Wyoming
Racing with Samoyeds - Interview with Geoff Abbott
Sled Dog Races & Events - FIVESITE from Mushing Magazine
Sled Dog Race Results - past years, from around the world
Sled Dog Sprint Race Results - from Pennsylvania Sled Dog Club
Race Results from Ooowoo - detailed site for mushers
Vindelalvsdraget - Vindel River Dogsleigh Race in Sweden


Shop for great dog training books here!

Mid- and Long-Distance Racing [ Top ]

Alpentrail - stage race in Austria
Atta Boy 300 - stage race in Oregon
Beargrease Sled Dog Marathon
Butch Black Classic - in New Zealand - check calendar
Can-Am Crown Races and more on the Can-Am Crown in Maine
Copper Basin 300 - in Alaska
Finnmarkslopet - Alta, Norway - longest race in Europe
Fjallraven Polar Adventure 1999 - in Swedish Lapland
Gold Rush Sled Dog Race - in British Columbia
Iditarod Trail Race and more about Iditarod Dogs & Mushers
International Rocky Mountain Stage Stop - in Wyoming
Junior Iditarod
Kuskokwin 300 - from Bethel to Aniak, Alaska, and back
Marmora Snofest Races - in Ontario, Canada
Mid-Minnesota 150 Sled Dog Race
Norman Vaughn's Serum Run
Oregon Dune Mushers Mail Run - one of a kind event
Race to the Sky - a great Montana sled dog tradition
Seeley-Lincoln 100/200 Sled Dog Race - Montana
UP200 & Midnight Run --in upper Michigan
Yukon Quest International Sleddog Race - official race site, and
more about Yukon Quest history

Iditarod, the Last Great Race [ Top ]

Iditarod Links at WorkingDogWeb - FIVESITE an in-depth site with many links to mushers, dogs, race information
Iditarod Trail Race - official site for the race
Iditarod 1998 Photoessay with racing Siberians - from
The Racing Siberian Husky Online
Iditarod Trail Race - in-depth coverage from the Anchorage Daily News, plus a look at the trail itself on a large annotated map
Iditarod & More - supersite for Last Great Race, Dogsled.com
Iditarod Race Winners 1973-2002 - plus times, multiple winners, records, and another list of winners

Sled Dogs, Mushers & Advice [ Top ]

Art Stoller - 20 Tips for Successful Racing
Dogs of the Iditarod - articles & interviews, including champion
Jeff King's look at Iditarod dogs
Ed Dallas, Sleddogs & the Beargrease

Libby Riddles - first woman to win the Iditarod, and more in another interview with Libby Riddles
Martin Buser - winner in 2002 in record time, in 1997, 1994 and 1992, and also Leonhard Seppala Humanitarian Award winner
Martin Buser & Susan Butcher - running a faster Iditarod
Meet a Musher - at Sled Dog Central
Meet the Mushers - in the Wyoming Stage Stop Race
Musher Standings: ISDRA - details of musher racing records
Names for Sled Dogs - more than 1,800 naming ideas
Race Rescue Team - Airedale Terriers & Siberian Huskies
Rachel Scdoris - remarkable legally blind teenage distance musher, and an Iditarod site with photos of Rachel
Racing Siberian Husky Online - news & features
Samoyeds in Sled Dog Racing - great photo
Siberian Husky World - this section of WorkingDogWeb
offers in-depth look at this famous sled dog FIVESITE
Susan Butcher - Iditarod champion and more about this racer

More Mushing Links [ Top ]

Dogsled.com - with sled dog racing news
Everything Husky - breeds to mushing to races
Mushing Links - from the North Star Sled Dog Club
Mushing Terminology - from ExploreNorth.com
Scootering - new sport or training method
Skijoring - another alternative to sledding and how to do it, and more about skijoring
SledDogCentral - musher interviews to race listings
Sled Dog Discussion Lists & Chat
Sled Dog Sport or Schlittenhundesport - in German
Teaching Musher Gary Paulsen's "Woodsong" - and other Paulsen
resources for teachers
Working Activities for Alaskan Malamutes - many ideas


Sled Dog Care, Gear & Rescue [ Top ]

Animal Welfare Policy from ISDRA
Build Your Own Dog Sled - parts list and diagrams
Equipment for Mushing & Racing - from Everything Husky
Feeding Distance Sled Dogs & More
Fueling a Winning Sled Dog - from Alaska
International Sled Dog Veterinary Medical Association
Sled Dog Care & Kennel Standards - all the essentials from
Mush with P.R.I.D.E.
Sled Dog Care in the Iditarod
Sled Dog Food & Care & Housing - pages for junior mushers
Sleddog Rescue - for Alaskan Malemutes & Siberian Huskies