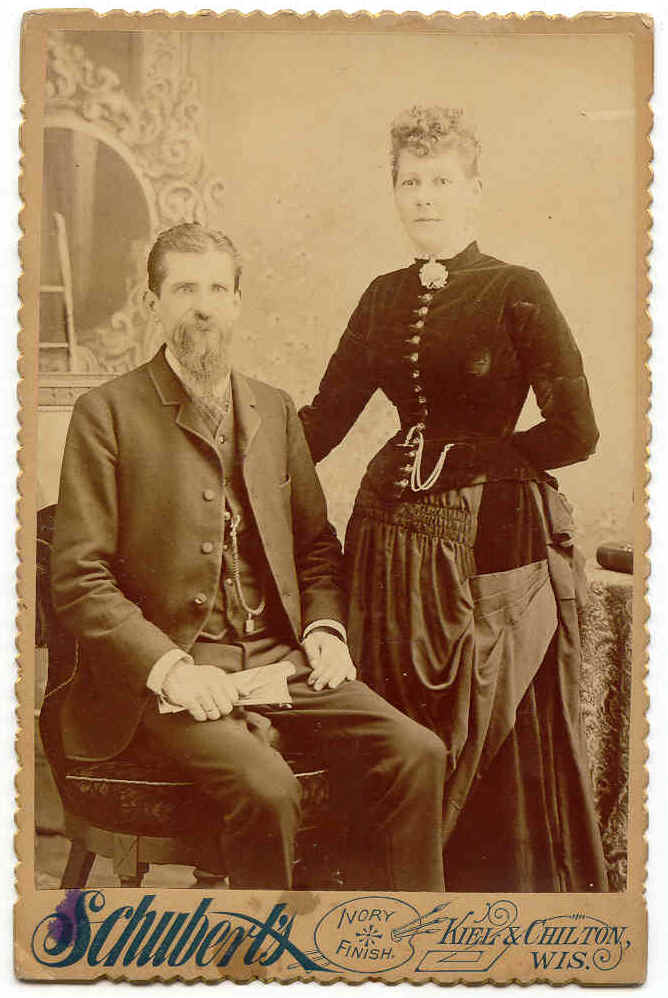 Photograph of John and Minnie Luehr, shared by J. Hackbarth
John C. Luehr was the oldest son of John Nicholas Luehr and Anna Margretha Groth Luehr.
Wilhelmine C. E. Kroehnke, or Minnie, was the daughter of Johann Oelrich Kroehnke and
Margaretha Catharina Schlichting Kroehnke .
Learn more about John and Minnie Luehr and about the Luehr family of New Holstein.